Yes, teens with acne can absolutely use Saranghae! Our current formulation is not designed to directly treat the causes of acne but rather to help heal and regenerate skin imperfections like acne scarring. Having said that, many of our adult (18+) customers battling acne prone skin and acne scarring, have found success with Saranghae!

Not every Saranghae product is meant for premature skin. While we always love to recommend our Complete 5 Step Bundle, all the steps in this particular routine are not suited for teen skin. Our formulation is a powerful blend of natural botanical ingredients. Although Saranghae is natural, the concentrated ingredients may be too much for a premature skin to handle.

Here's what we DO recommend for teenage acne-prone skin:

Nourishing and Moisturizing Oil + Foam Cleanser ($49)

Featured as #1 on ShopBAZAAR list for the best cleansers, our Cleanser is truly revolutionary! Never purchase a separate oil cleanser or foam cleanser ever again! Teen's experiencing a greater amount of oil production and sweat will likely have more clogged pores and therefore breakouts. Using the Cleanser twice daily will keep pores clear, impurities out of your skin and will help cut down the amount of oil your skin is producing. Oil is naturally attracted to other oils (in this case we are referring to sebum). While the oil found in the cleanser is dissolving the excess sebum, it is also leaving your skin moisturized.

Pore Refining Charcoal Mask ($29)

Saranghae Pore Refining Charcoal Mask is a full-face mask designed to remove any waste, dead skin cells and environmental impurities almost IMMEDIATELY. The Charcoal masks ability to unclog and visibly tighten your pores will help eradicate pesky breakouts. This can be used as a full face mask once a week, followed by spot treatments in between if there is an excess of oil (typically the T-Zone).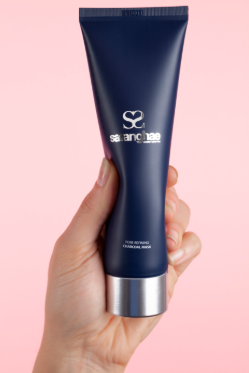 Finding a routine that works for unpredictable teen's skin and sticking to it is what will help control pesky breakouts and diminish the look of acne scars, however, everyone is different.